iPhone 15 Pro: Everything We Know
The iPhone 15 Pro and Pro Max are expected to look similar to the iPhone 14 Pro and Pro Max, with 6.1 and 6.7-inch OLED displays and a Dynamic Island cutout for the camera and Face ID hardware.
There have been rumors of some tweaks to the chassis of the two Pro models. Leaker ShrimpApplePro has said that the iPhone 15 Pro models could feature thinner, curved bezels compared to the iPhone 14 Pro models. The displays would remain flat despite the slimmer, curved edges, a design likened to the Apple Watch Series 7 and Series 8.
Titanium Chassis
Instead of stainless steel, rumors suggest that Apple will transition to titanium this year, using it for the frame of the iPhone 15 Pro and Pro Max. Compared to stainless steel, titanium is lighter and stronger, but it is also more expensive because it is harder to work with.
Presuming no other major changes in terms of internal components, an iPhone constructed with a titanium frame will be lighter than an iPhone with a stainless steel frame, so it is likely that the 15 Pro and Pro Max will be lighter than their iPhone 14 Pro predecessors. Weight will ultimately be determined by the alloy that Apple uses, as the devices won't be made from pure titanium.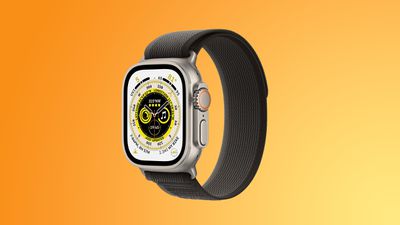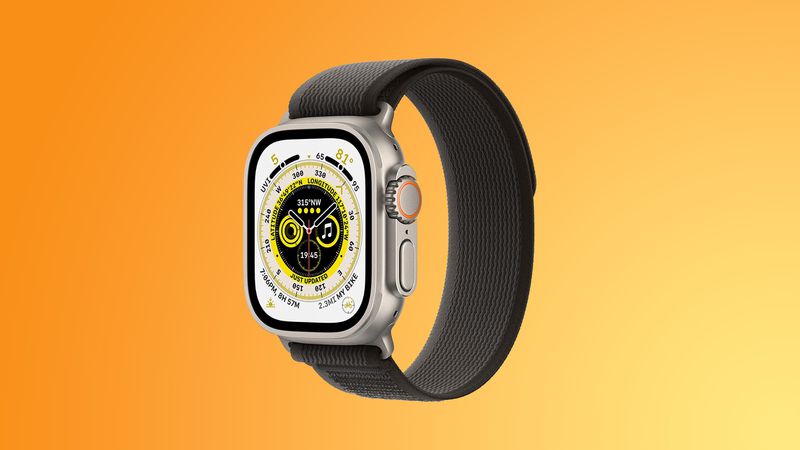 The titanium Apple Watch Ultra
Titanium is already used in the Apple Watch lineup, and Apple has in the past featured two titanium colors, a standard silver-like natural titanium color and a darker space black version. Apple could use these same colors for the iPhone 15 Pro models, or design new shades.
In addition to being lighter weight, titanium has a different finish than stainless steel. Rather than being shiny, it has more of a matte texture that will not attract fingerprints in the same way the iPhone 14 Pro's stainless steel frame does.
Titanium is a much stronger material than stainless steel, so an iPhone chassis made of the material could be more resistant to dents, dings, and bending but it may be easier to scratch because the oxide layer is easily damaged and can make minor scratches stand out.
Solid State Buttons
The iPhone 15 Pro models are not expected to feature the same physical buttons that are on the iPhone 14 Pro models, with Apple instead adopting solid-state buttons with haptic feedback. Solid-state buttons can be used in the same way as a physical button, but there is no actual button press that occurs when you touch it.
Instead, a haptic vibration is used to mimic a button press and give you the sensation of pressing down even when there is no actual physical movement of the button.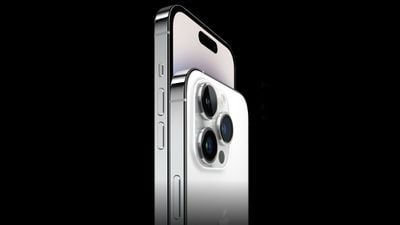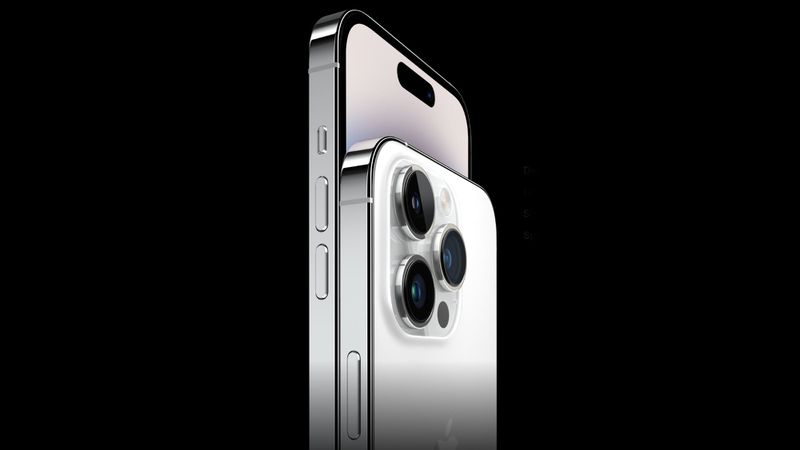 The physical volume and power buttons on the iPhone 14 Pro
Apple already uses solid-state technology for the Touch ID Home button on the iPhone SE and the trackpad on the MacBook Pro and MacBook Air models. On these devices, you can use a press gesture and it feels like you've pressed a button, but in reality, it's a solid surface with haptic feedback.
Solid-state button technology can improve protection against dust and water because it does not need a physical depressing mechanic, but it does require extra hardware inside the iPhone. Apple is rumored to be adding two additional Taptic Engines to the iPhone 15 Pro models to power the solid-state buttons. Current iPhone models have a single Taptic Engine for haptic feedback.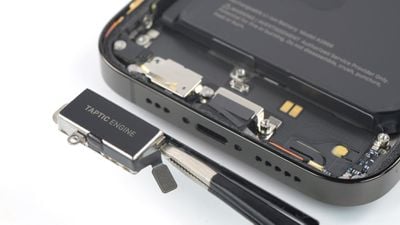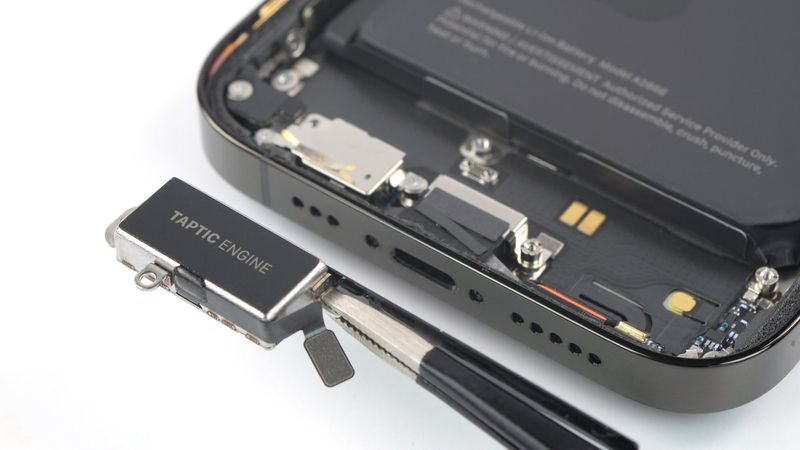 The Taptic Engine in the iPhone 14 Pro, via iFixit
There were some 2021 rumors indicating Apple would adopt round volume buttons for the iPhone 14. That didn't happen, but there is a possibility that the round button rumors were actually about the iPhone 15 Pro models. A round design could make more sense for a solid-state button as it would provide a larger surface for finger-to-button contact, but it is not yet clear if Apple is going to change the button design.
Apple is expected to use solid-state buttons for both the volume controls and the power button.